Trollvinter; Tove Jansson
— Love @ 18:30
Comments (2)
Filed under:
Adventure
,
B
,
Children's lit
,
Fantasy
,
Swedish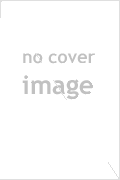 Trollvinter
by Tove Jansson
Title in English: Moominland Midwinter


Swedish
131 pages
AWE/Gebers
ISBN: 91-20-07551-0
First line: Himlen var nästan svart men snön var klarblå i månskenet.
Back cover blurb:
Det är inte lätt att vakna ur sitt vinteride i januari och inte kunna somna om.
Mumintrollet var det mumintroll som nånsin upplevat vintern, och i början var han förfärligt ensam i det sovande. Men småningom befolkades hans dal med vinterns hemlighetsfulla varelser, och den här boken handlar om hur han försökte klara sig med dem och den främmande iskalla värld han ramlat in i.
Very short synopsis in English: The Moomins normally hibernate during the winter months, but this year Moomintroll wakes up in January and finds the world a changed place, with strange creatures and new people who aren't out in summer.

Thoughts: This book has no Snufkin (except there is a letter from him and Moomintroll occasionally thinks of him), but it's still quite brilliant. A B grade.