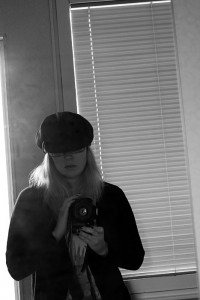 The cameras:
Canon EOS 350D
Canon EF 50mm/1:1.8 II
SIGMA 18-200mm/1:3.5-6.3
Canon EF-S 60mm/1:2.8 (macro)
Canon 28-105mm

Canon Digital Ixus 100 IS

The photographer:
Saddam (not my real name). Amateur photographer. Swedish. Pharmacist. Cat lover. Tea addict. Book aficionado. Nature fiend.

The domain:
Was registered on 11 November 2007 at DreamHost and is also hosted by them. I've a friend who's had her domains with them for years and always seemed very pleased with their service, so for this, my fifth domain, I decided to go with them as well. The name is from the song Stray Talk by Maxïmo Park, one of my favourite bands.