Lugn för dej, Gelika; Olga Wikström
— Love @ 18:10
Comments (1)
Filed under:
A-Z Reading Challenge
,
D
,
Historical
,
Swedish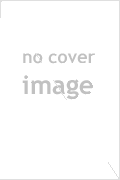 Lugn för dej, Gelika
by Olga Wikström


For the A-Z reading challenge.
Swedish
204 pages
Bokförlaget Settern
ISBN: 91-7586-051-1
First line: Hon levde i en värld där allt fanns ovanför henne.
Back cover blurb:
Hon heter Gelika. Hon är en vallonflicka, mörk, ful tycker hon själv. Gelika bor på en stor gård i Värmland. Fadern, den älskade, har övergett möbelkonsten för lantbruket, därför att hustrun vill det. Någon riktigt bra bonde blir han inte. Han lever upp då han arbetar i trä. Han är och förblir en konstnärsnatur.
"Ska vi dansa, Singoalla?" frÃ¥gar studenten. Han och Gelika dansar bort i vägen, som en gÃ¥ng Frödings ungdomar. "Vem är Singoalla?" undrar Gelika. En dag vet hon det, men dÃ¥ har mycket hänt och Gelika känner att vingarna bär. Hon är en skönhet och hon är pÃ¥ väg ut.
Very short synopsis in English: Gelika is a farmer's daughter and, in her own mind, quite ugly. This is the story of her growing up, of the tragedies that strike, and the realisation that she's not so bad-looking after all.

Thoughts: I was quite disappointed in this. The back cover blurb made it sound like it would be about something else than it was. Well, actually, what was on the back cover blurb did happen in the book, but made up maybe one fifth of the entire novel, whilst the blurb made it seem like it would be the majority.

I don't like being disappointed, and besides it wasn't very good anyway, so a D grade.