Kometen kommer; Tove Jansson
— Love @ 17:38
Comments (1)
Filed under:
A-Z Reading Challenge
,
Adventure
,
B
,
Children's lit
,
Fantasy
,
Swedish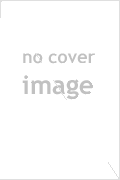 Kometen kommer
by Tove Jansson
Title in English: Comet in Moominland


For the A-Z reading challenge.
Swedish
150 pages
AWE/Gebers
ISBN: 91-20-07546-4
First line: Samma morgon som mumintrollets pappa fick bron över floden färdig gjorde det lilla djuret Sniff en upptäckt.
Back cover blurb:
Sommaren är som den brukar i Mumintrollets dal, varm och full av hemliga möjligheter.
Det lilla djuret Sniff har hittat en egen grotta, en mycket stor händelse.
Men sent pÃ¥ natten kommer stormen…
Om man är mycket liten är det svÃ¥rt att fatta att världsrymden är kolsvart och aldrig slutar och att jorden är en försvinnande liten gnista av liv. Plötsligt—lÃ¥ngt ute i mörkret—lyser ett rött öga, det blir större dag för dag.
Det är kometen som kommer närmare och närmare Mumindalen! Himlen är röd och havet kryper längst ner i sina hålor, vartenda knytt packar ihop sina saker och flyr. Men Snusmumriken tog sin munharmonika och spelade visan om äventyr som inte är lagom stora utan alldeles kolossala, och så gav de sig rakt ut i farligheten.
Följ med!
Very short synopsis in English: It's the middle of summer and a comet is heading for Moomin Valley. Moomintroll and Sniff decide to journey to the observatory to ask the Professor about the comet. On their way, they make new friends.

Thoughts: It's been ages since I last read the Moomin books (actually, I don't think I've actually read them myself before, but have always had them read to me), but they still hold up now. My favourite character is Snufkin, who is the rebel who doesn't like owning things and sometimes just needs to be alone with his thoughts and his pipe.

Kometen kommer receives a B grade.