Ior och hästarna; Renata Wrede
— Love @ 18:08
Comments (1)
Filed under:
Biographies
,
C
,
Fiction
,
Swedish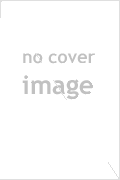 Ior och hästarna
by Renata Wrede
Title translated to English: Eeyore and the horses


Swedish
133 pages
Forum
ISBN: 91-37-06412-6
First line: Vi låtsas inte om, känns inte vid, vill inte medvetet medge den mänskliga faktorns existens, i alla fall inte hur stark den är, trots att den är det starkaste vi har, den är starkare än vi.
Back cover blurb:
"Kärleken till hästar har mÃ¥nga namn: mani, passion, snobbism, dÃ¥rskap eller lyte", säger Renata Wrede i denna entusiastiska bok om ett livs hästupplevelser. Själv kallar hon det alltsÃ¥ kärlek.
Ior och hästarna är en lovsång till hästen och prisar samarbetet mellan häst och människa. Den är fylld av glädje och beundran.
Renata Wrede berättar om hästar som hon känt, vÃ¥rdat, tävlat med eller bara ridit. Hon skildrar hästar med personlighet: Courbette, U-17, Naseva, Herr Hildeberg och andra. Glimtar frÃ¥n krigstidens sjukstall, frÃ¥n tävlingsbanor—Kviberg, Skabersjö, Niinisalo, Rom—frÃ¥n skÃ¥nska och finska landskap utgör bakgrunden till dessa intensivt livfulla porträtt av hästen som kamrat och medarbetare—och av människorna i sadeln.
Very short synopsis in English: Renata Wrede writes about horses she's known in her life.

Thoughts: Decent book about one woman's love of horses. I used to read this kind of book by the dozen when I was younger. A C grade.