July Book Blowout: Intro + mini-challenge 1
— Love @ 18:18
Comments (3)
Filed under:
Book Blowout
,
General booktalk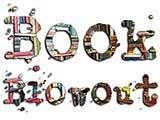 Mrs S at Blue Archipelago is hosting a new reading challenge I just couldn't resist joining. It's called the July Book Blowout and the goal is to read as many books as you can during the month of July.

Since I'm going to be working full-time this month, I won't set my goal very high. I'm aiming for 20 books by the end of the month (I've read one already—only nineteen to go!).

To kick off the challenge, Mrs S has posted a mini-challenge to get everyone acquainted.

1. Describe yourself in one sentence
A shy and quiet book geek with a Doctor Who fixation and a penchant for the slashridden.

2. What book will you start the challenge with?
Well, I already finished my first (Doctor Who: The Nightmare of Black Island by Mike Tucker), but next up is Doctor Who: The Art of Destruction by Stephen Cole. Yes, I'm on a Who kick currently. What of it? ;D

3. Where is your favourite place to read?
Bed!

4. What is your favourite book of all time?
Just the one? Oh, you are cruel! ;D Jane Austen's Pride and Prejudice, probably.

5. Remind us all of your challenge target
Twenty, which is kind of low for me, but then I'm back to work now, so I won't have that much time for reading.