Pappan och havet; Tove Jansson
— Love @ 11:14
Comments (0)
Filed under:
Adventure
,
C
,
Children's lit
,
Fantasy
,
Swedish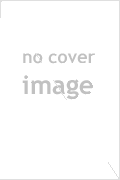 Pappan och havet
by Tove Jansson


Swedish
203 pages
AWE/Gebers
ISBN: 91-20-06402-0
First line: En obestämd eftermiddag i slutet av augusti gick en pappa omkring i sin trädgård och kände sig onödig.
Back cover blurb:
Långt ute i havet låg Ön. Den var så gott som öde. Där fanns en fyr, men den var släckt. På en udde bodde en fiskare, men han teg. Till denna ö förde pappan sin familj, som han ville beskydda och försvara.
Ön var annorlunda. Den var något helt annat än Mumindalen, där allting var som det skulle.
Sanningen att säga höll det pÃ¥ att bli ganska förfärligt pÃ¥ ön. Den var nära att förvandla alla — utom lilla My. Och orsaken var havet, som man inte kunde förstÃ¥ sig pÃ¥.
Vad som behövdes var en storm, en bärgningsbragd och att fyren tändes igen. Havet hade kanske dålig karaktär, men det var en bra fiende.
Tror du att denna roman handlar bara om muminfamiljen?
Läs den dÃ¥ en gÃ¥ng till — det gör man gärna — sÃ¥ fÃ¥r du se.
Thoughts: This is the second to last of the Moomin novels and gone are the optimistic and happy tones of the previous installments. It's bleak and depressing, and my favourite character is missing, which is why I don't rate this one particularly high. The best Moomin books are Trollkarlens hatt (Finn Family Moomintroll) and Farlig Midsommar (Moominsummer Madness). Well, in my opinion, anyway.

Pappan och havet receives a C grade.